We have now completed the final nine days of SOL 18 days. Also this time we have practiced together from many different places. Below follow some pictures from some of these places, taken during the second half of the 18-day course.
The next opportunity to practice SOL is the weekend August 6-7. Click here to see more opportunities during the autumn when the course is arranged.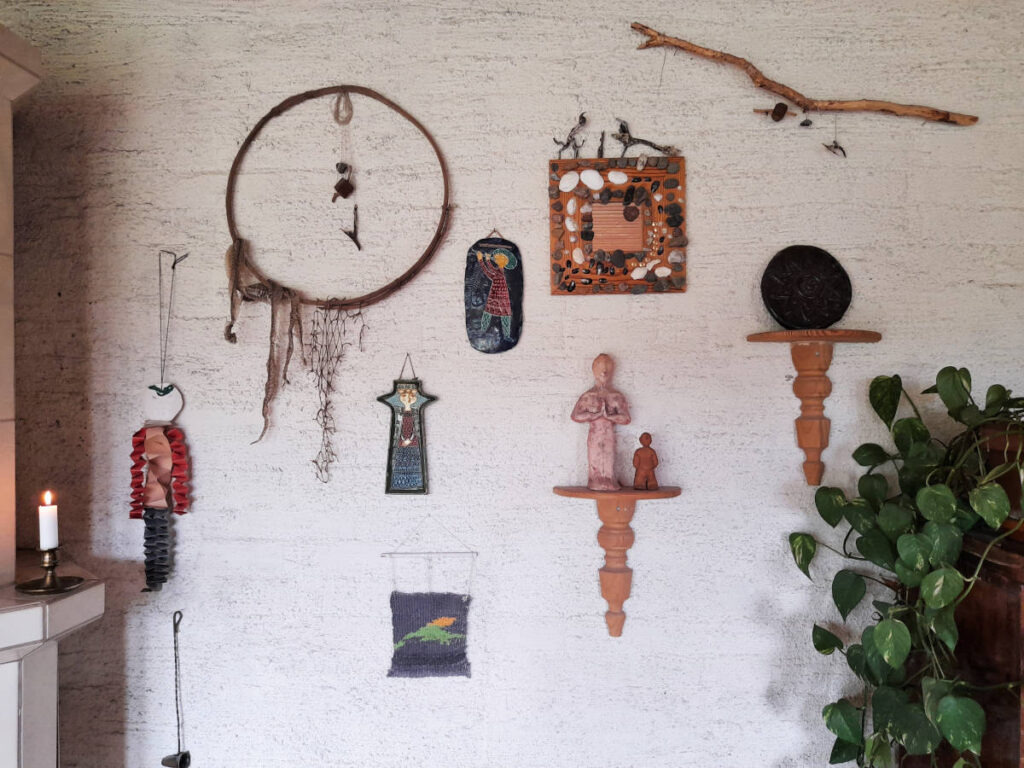 The wall next to a participant's training place on Nagu, an island in the Åboland archipelago. The objects on the wall are made by family members and friends.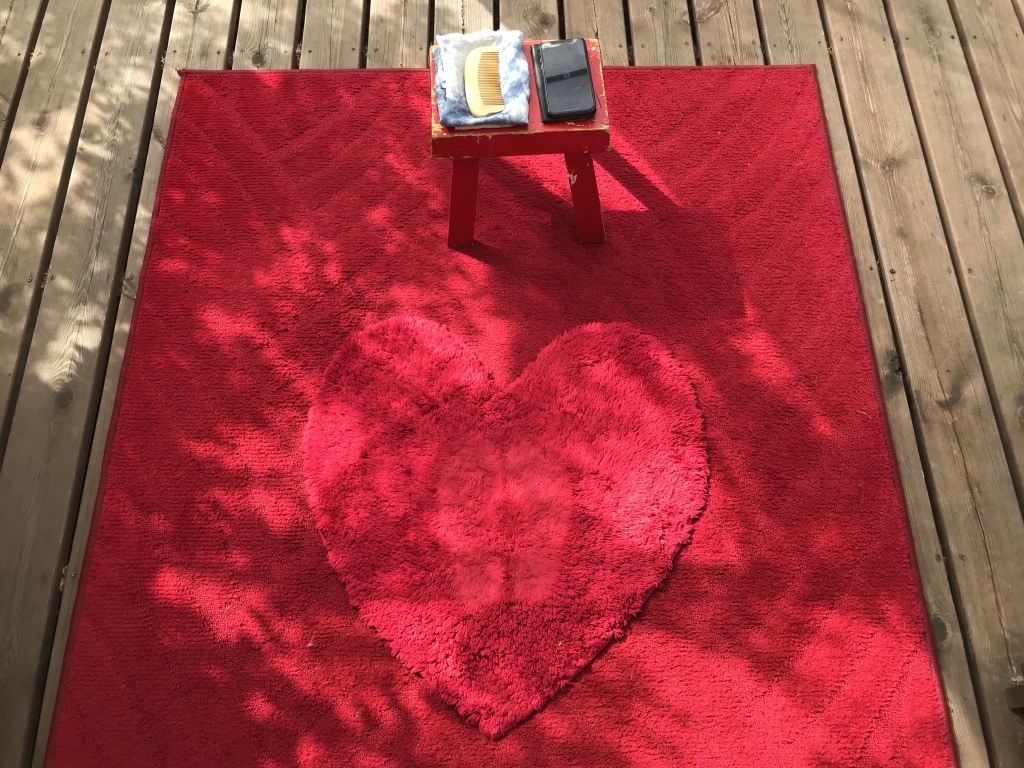 Training outdoors on a veranda on Åland, in the shade of leaves. Footprints from the training linger in the carpet.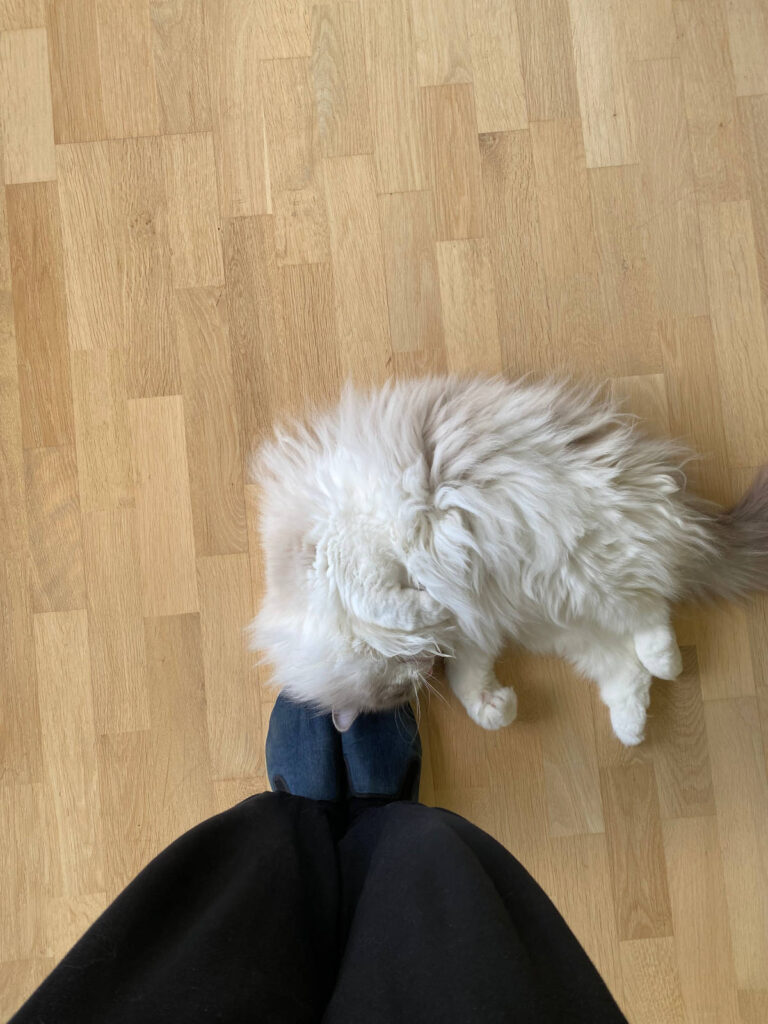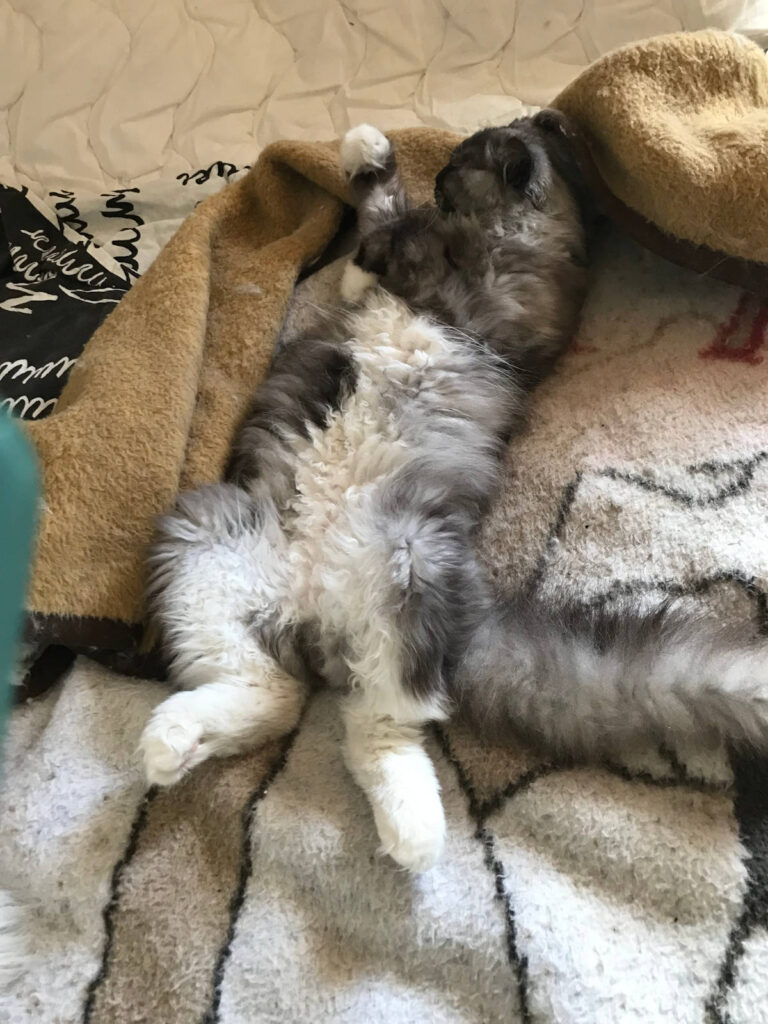 Two cats during the SOL course. One relaxing on a blanket in a training room in Smedby, Kalmar. Another on the floor during a couple of training buddies' joint SOL training in Billdal outside Gothenburg.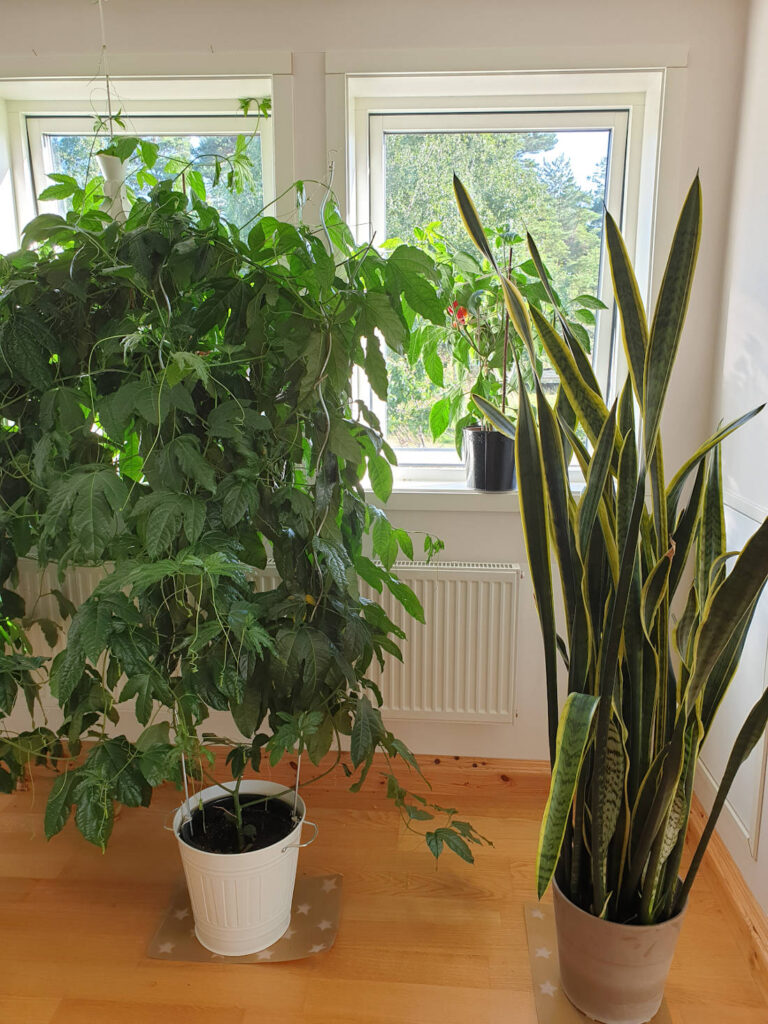 A participant's training place both during SOL and the rest of the days of the year. Here, passion fruit, paprika and mother-in-law's tongue thrive in the pots.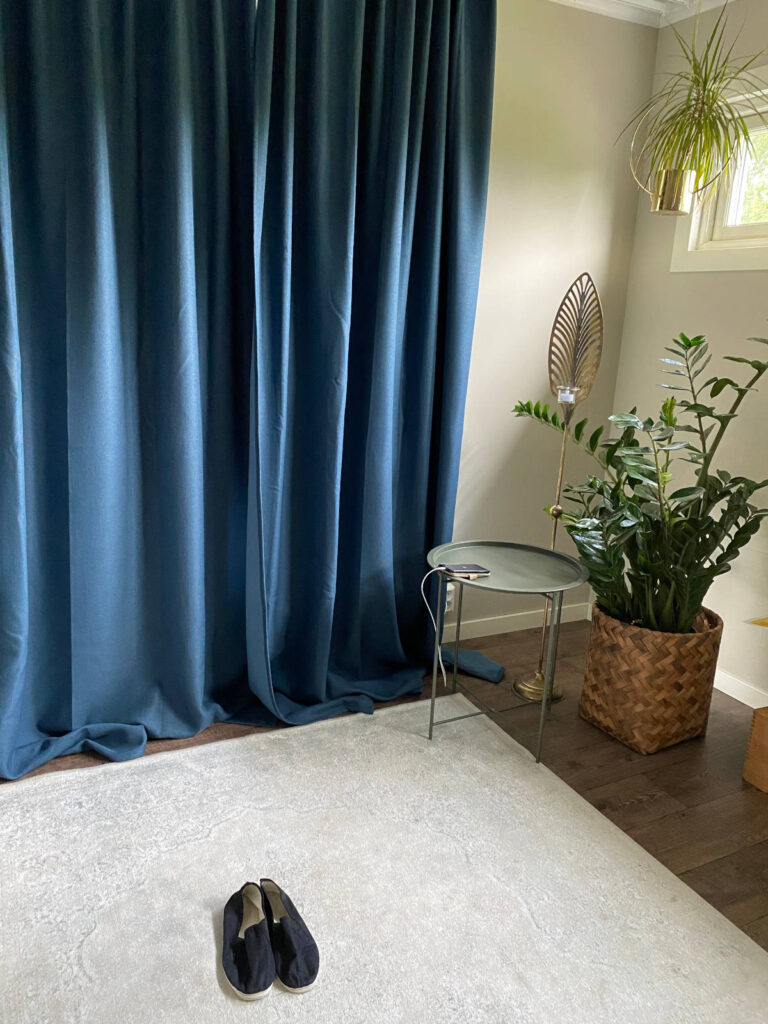 Where a participant in the west of Sweden practice.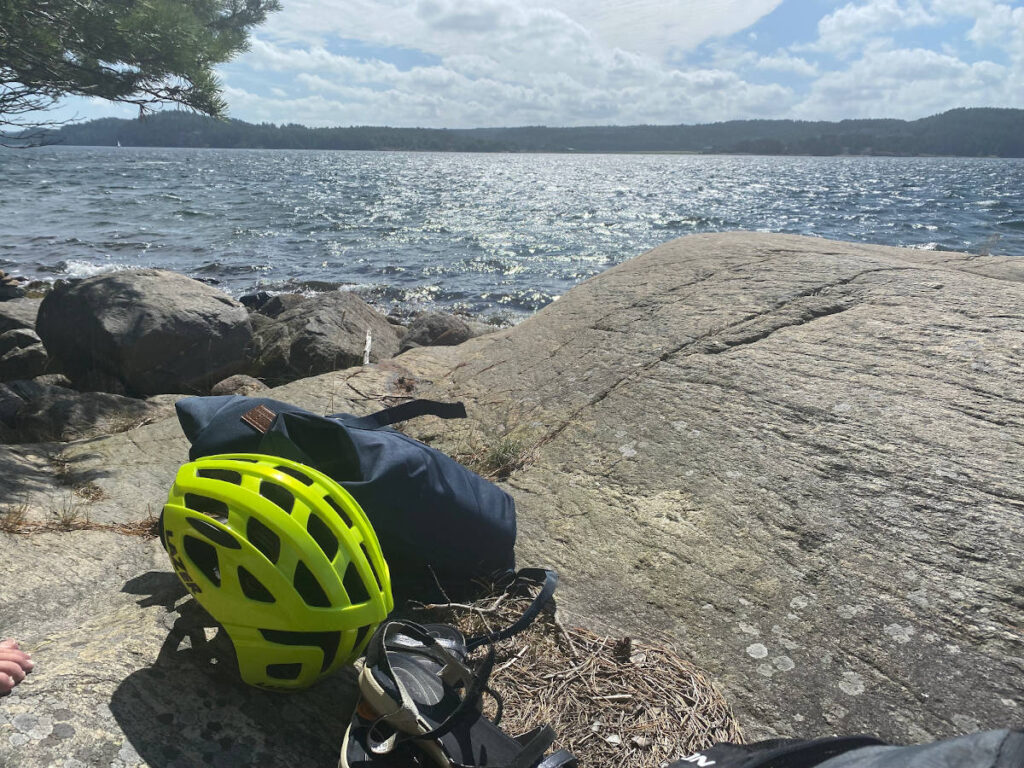 The same participant and a training buddy met here for a walk and coffee one afternoon during the course.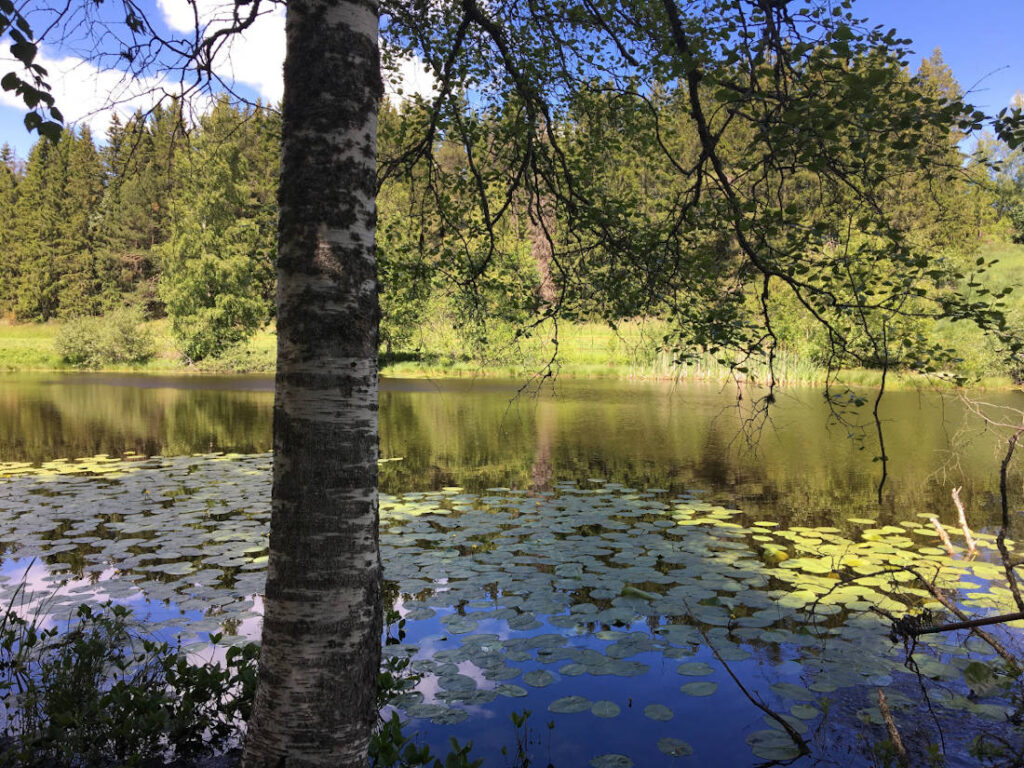 Pictures from Gran, where two participants practiced SOL together.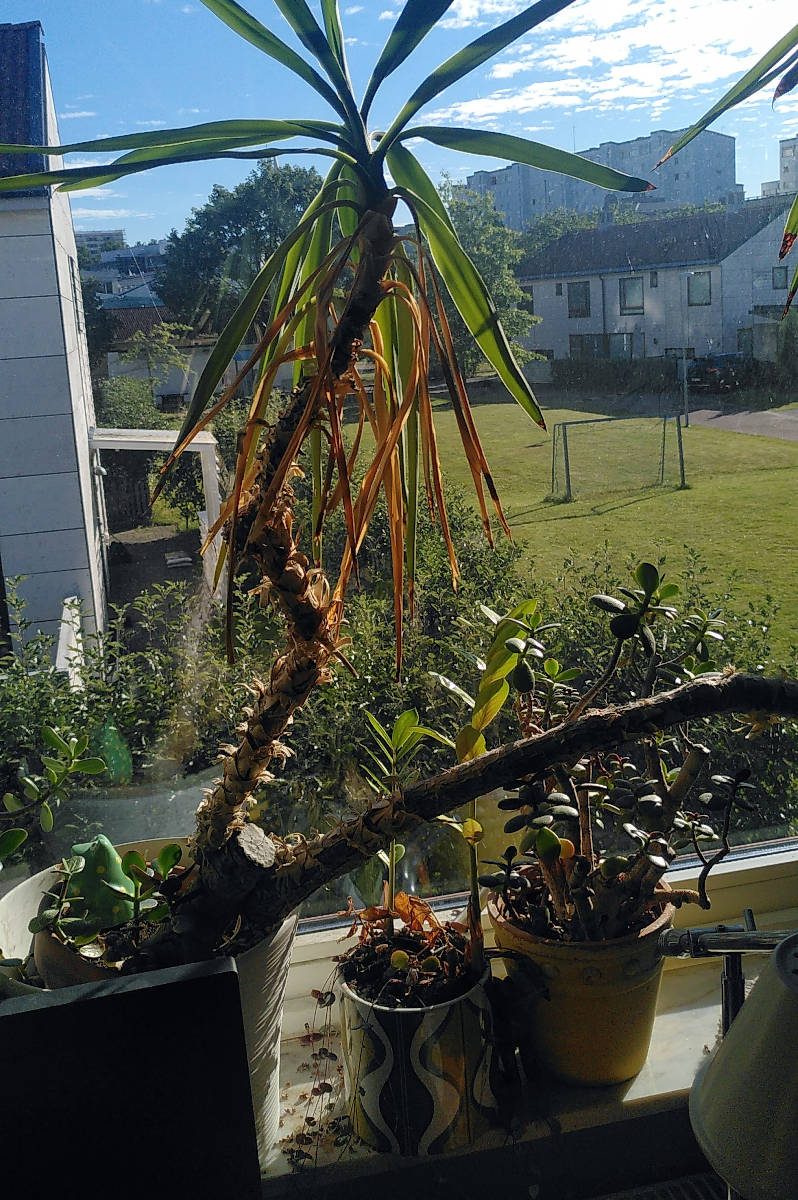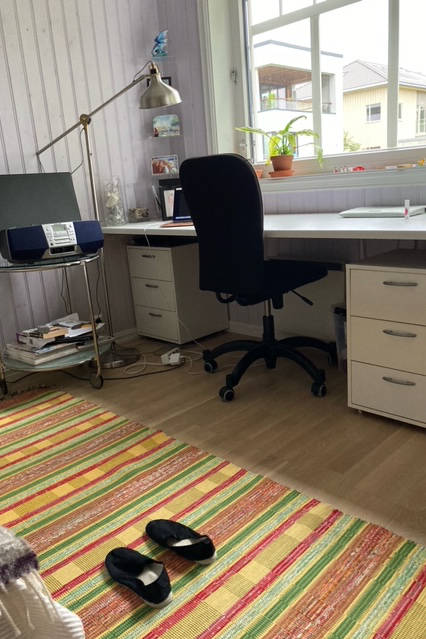 Training place of a participant in Trondheim and the view from a training room in Gothenburg.
Training location for a participant on Åland, recognizable from the photos from the first nine days. During the second half of the course, the bush bloomed properly outside the window. The roses in the vase were also enhanced with a bouquet picked by a family member.
The cat Lukas after a SOL training, with another participant on Åland.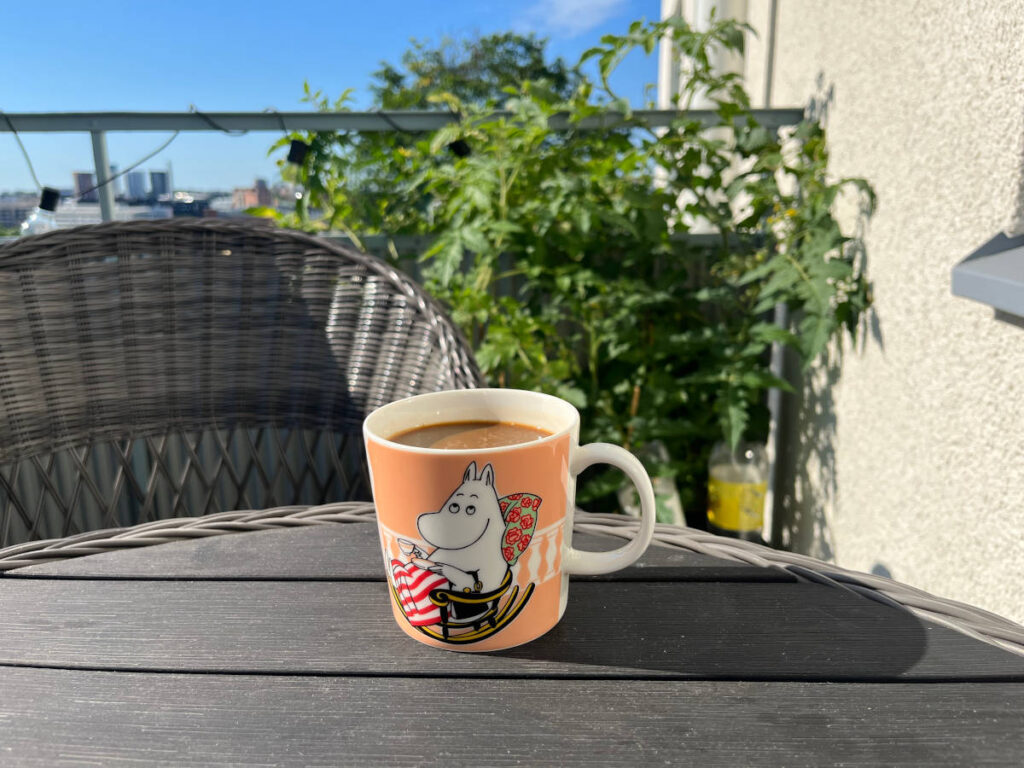 Morning coffee before a SOL training on a balcony in Stockholm.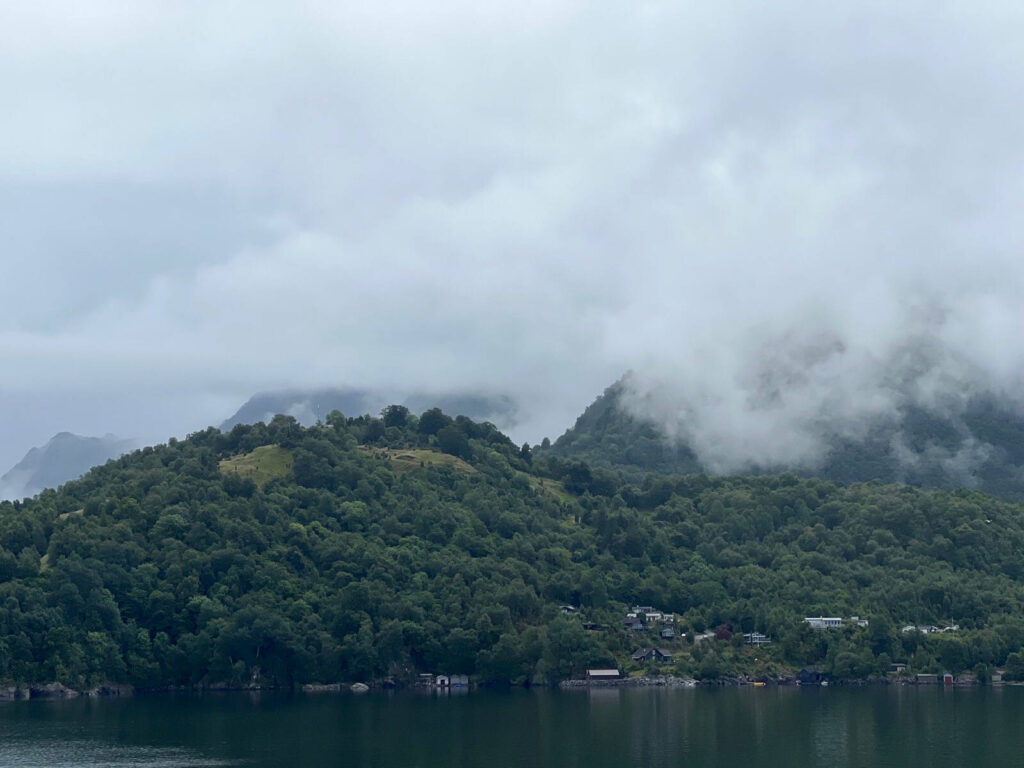 Beautiful view from western Norway, Kvinnherad.