The first nine days of SOL 18 days are now completed. During the course we practice together while we are physically located on different places. To get insight into the different places where we have been during the course here follow some pictures that we have received from participants, taken during the first nine days of the course.
Tomorrow the second part of the course begins – the last nine days of SOL. If you want to join, please email us at info@zhinengqigong.eu.
Do you participate during the last nine days of SOL? Please, send us a picture! Email us as support@zhinengqigong.eu.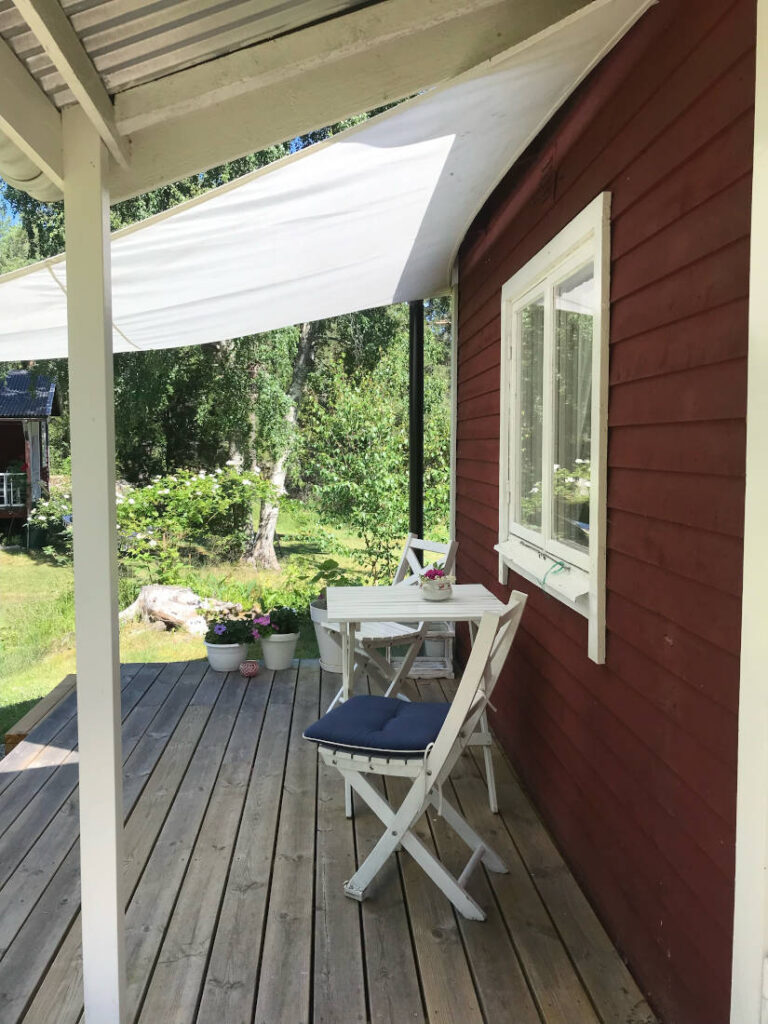 The training site for two participants who practice together on an island a few miles outside of Stockholm.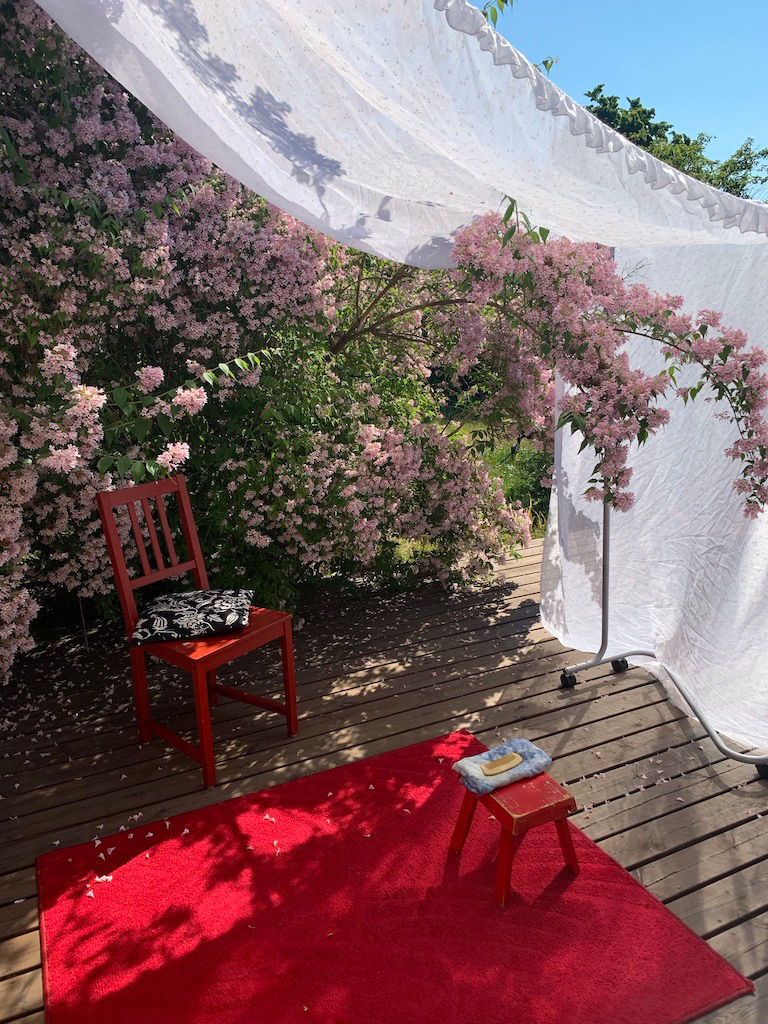 To be able to train outside during sunny days, a participant on Åland built a place in the garden with an awning over it as sun protection.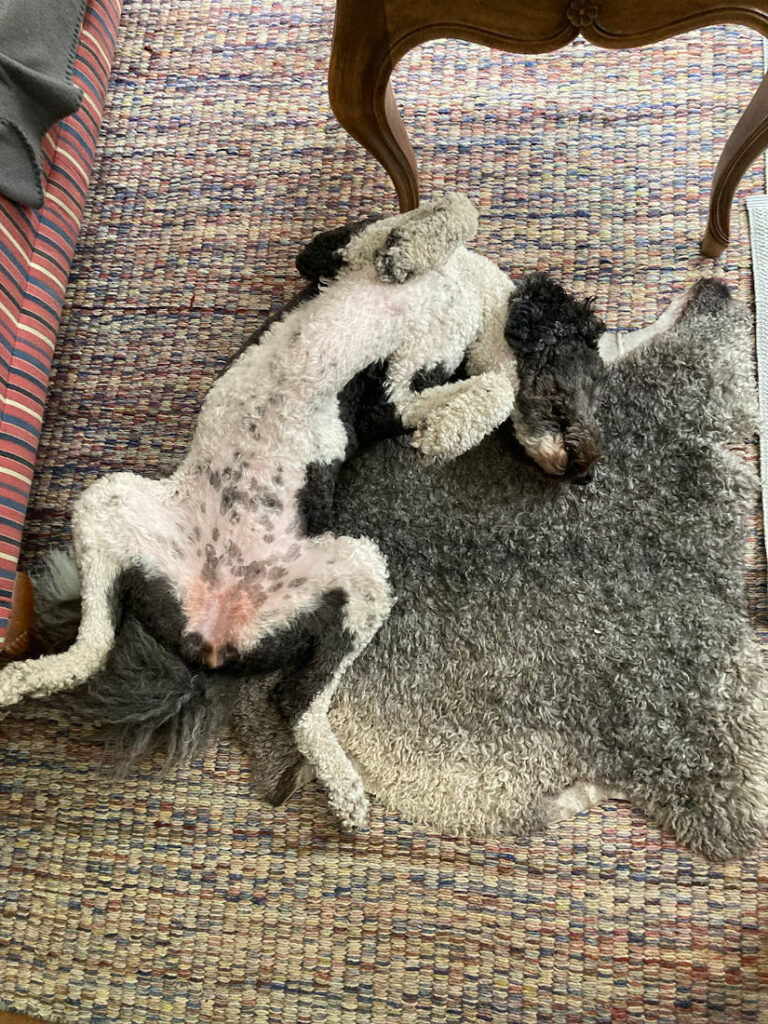 Lovely rest after a training session. A training companion of a participant in Stockholm.
Training site in the bedroom for a participant in Vallda, located on the coast south of Gothenburg.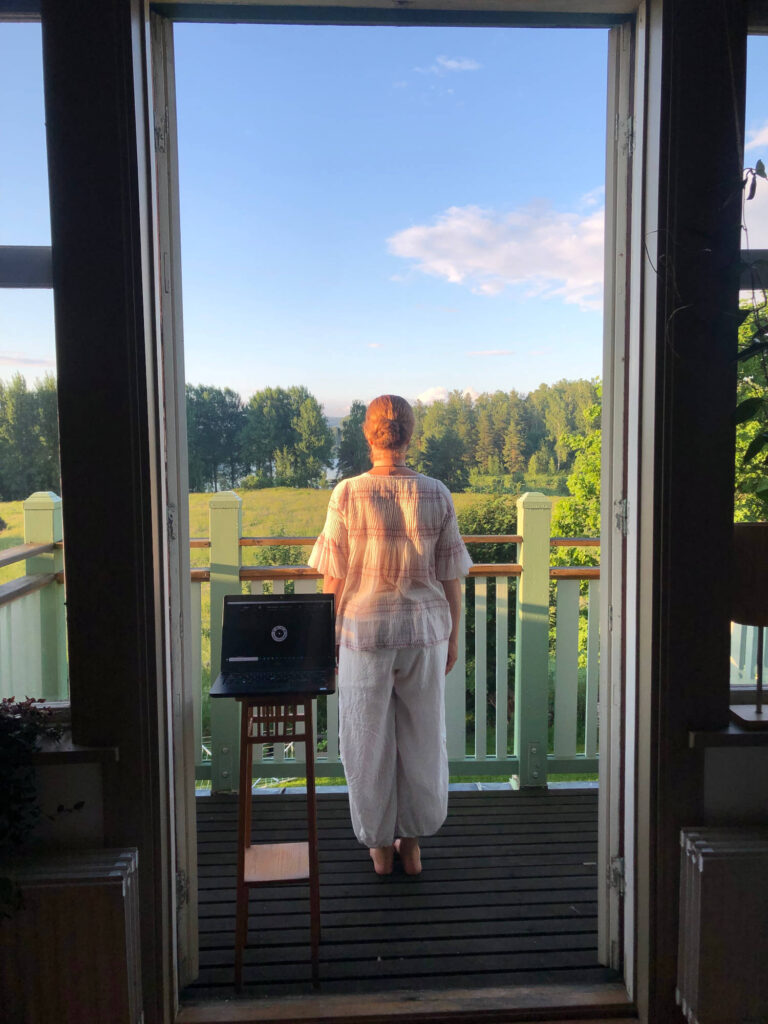 Where a participant in Hälsingland practice when the weather allows.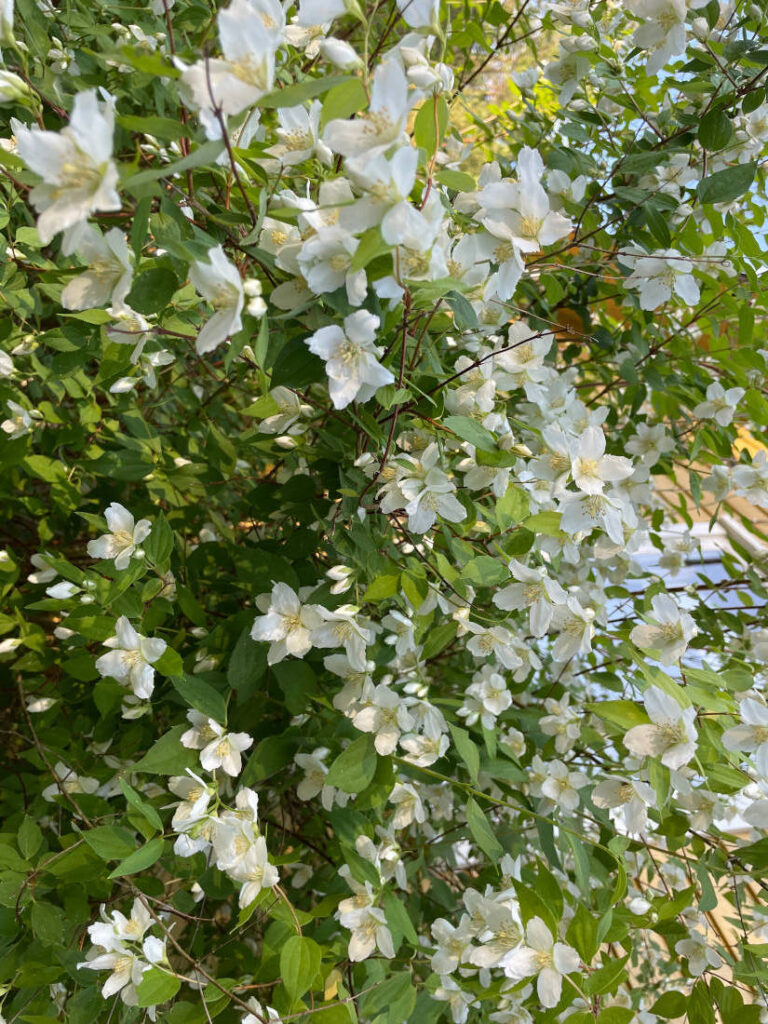 Another participant's training space on Åland and a blooming mock orange bush that smells good outside the window.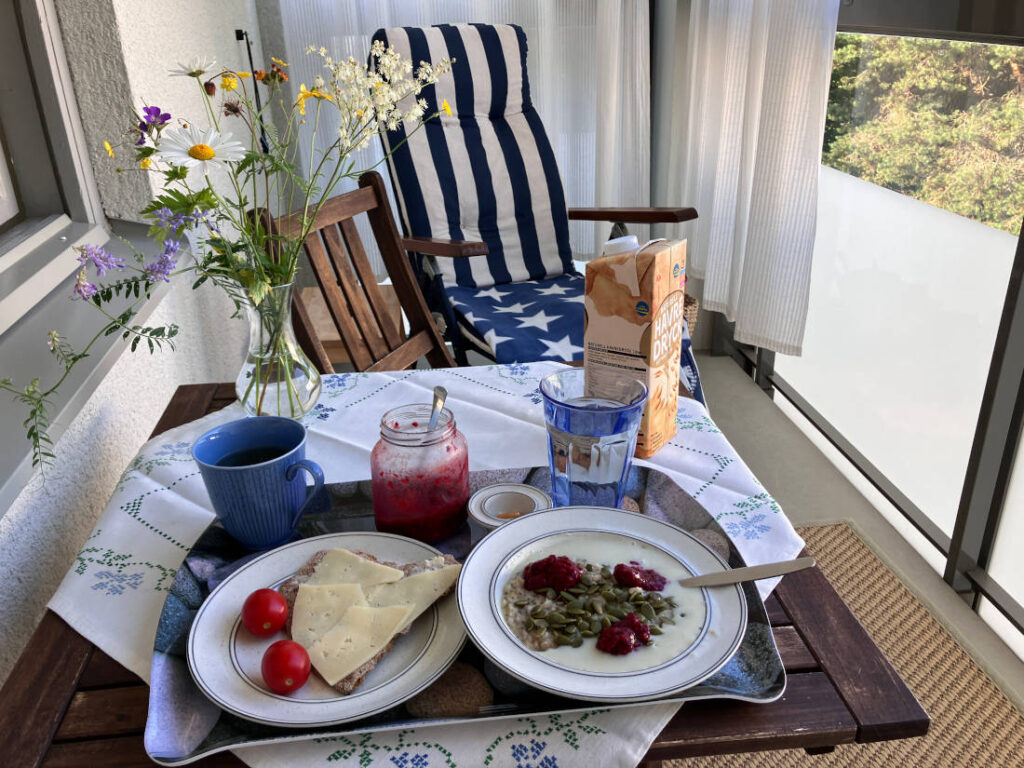 Breakfast on a balcony in Sigtuna before the start of a SOL-session.
Training place in a summer house on Gotland.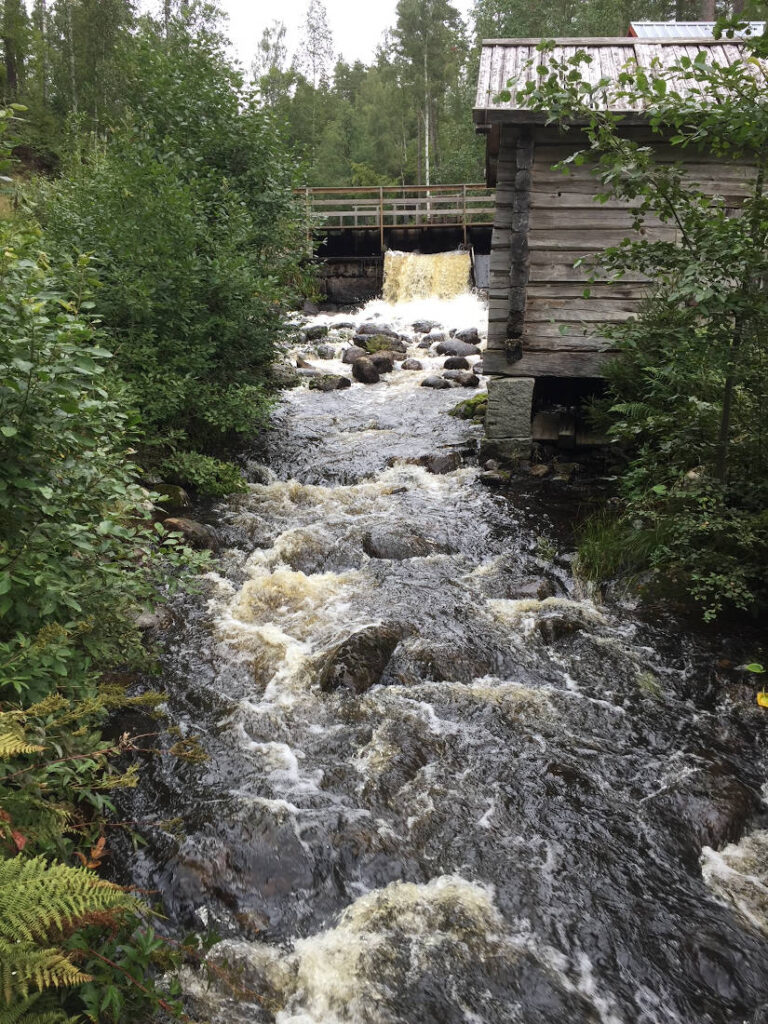 Rushing water in Växbo in Hälsingland, where a participant trains the course from.
View from a training room in Dalsland.
A picture from a stream in Gävle, where a participant walked past during the course. On the log in the water, a few birds are sitting in a row.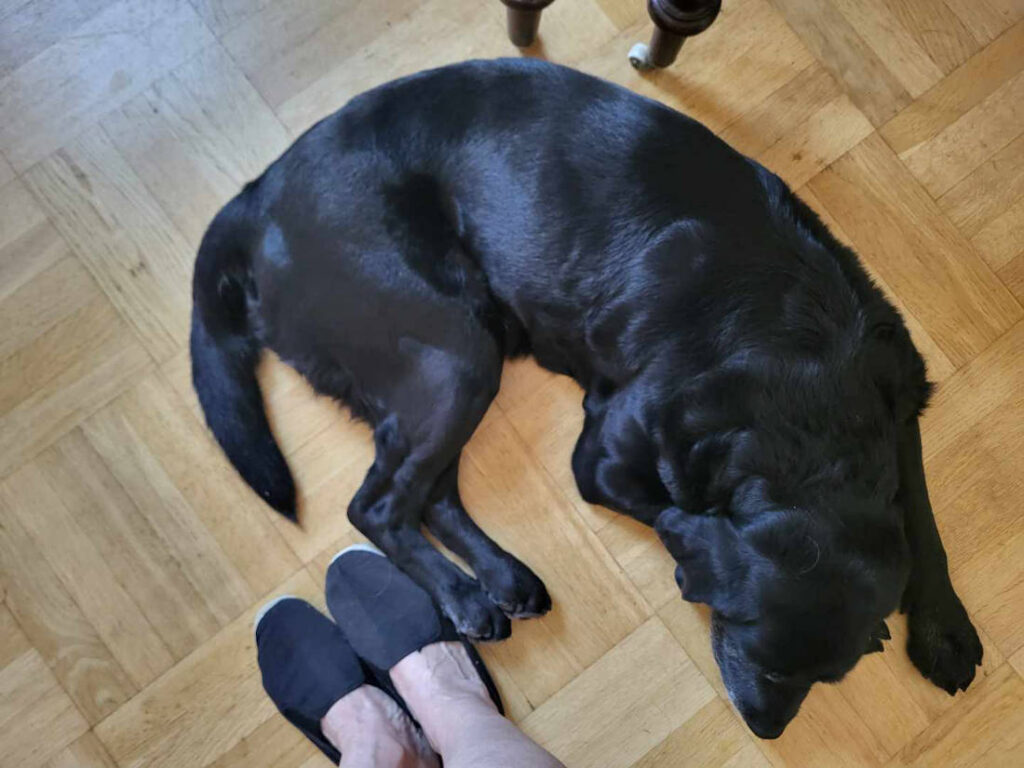 Another dog resting after a training session, with a participant in Gothenburg. A faithful training companion who doesn't miss a session. Comes when the training begins.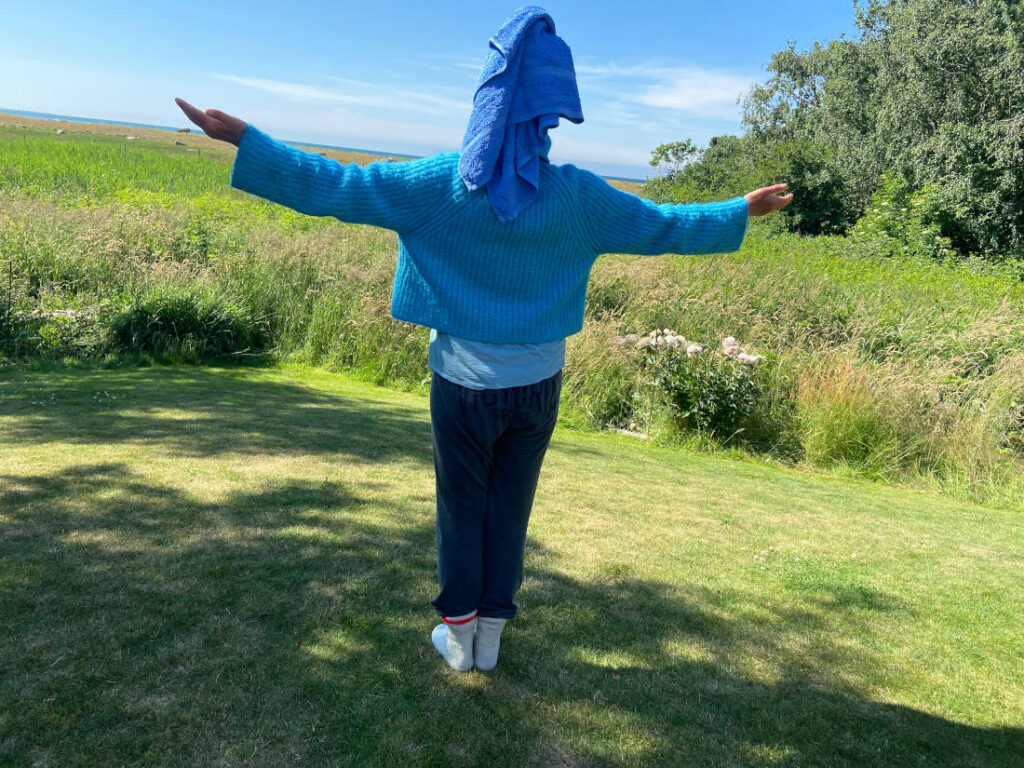 Outdoor training on the west coast, south of Varberg. Two participants stay there and practice the SOL course together.
The wall in the room where a participant in Stockholm practice.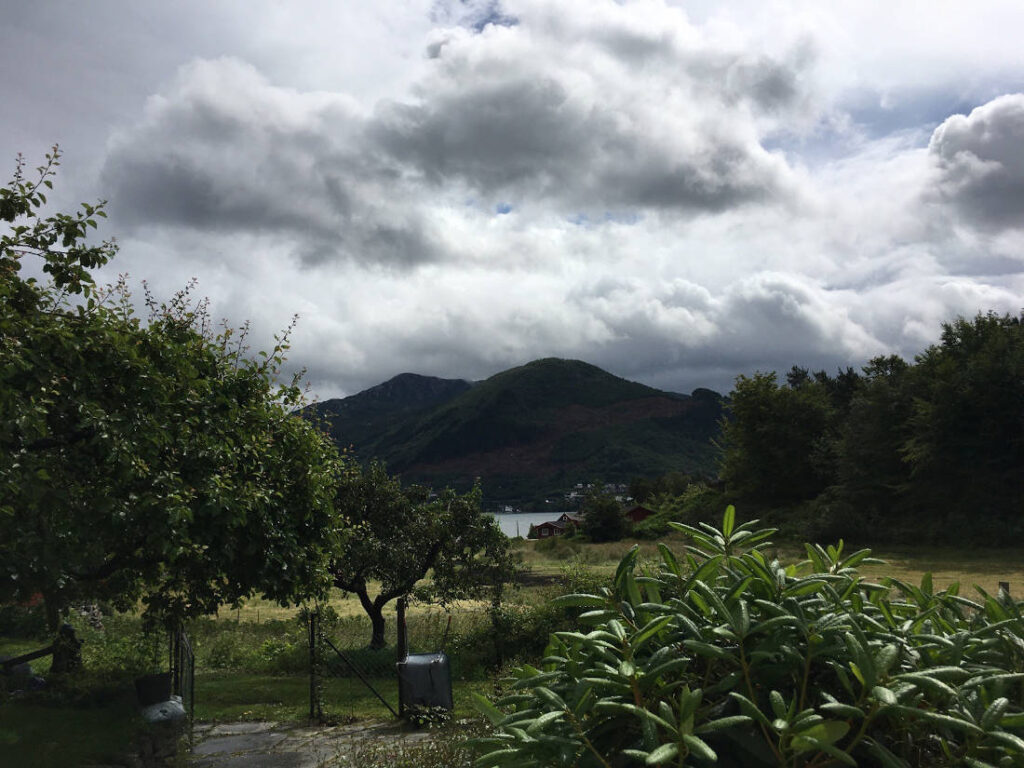 Clouds over mountain peaks outside Bergen in Norway, where two participants stay during the course.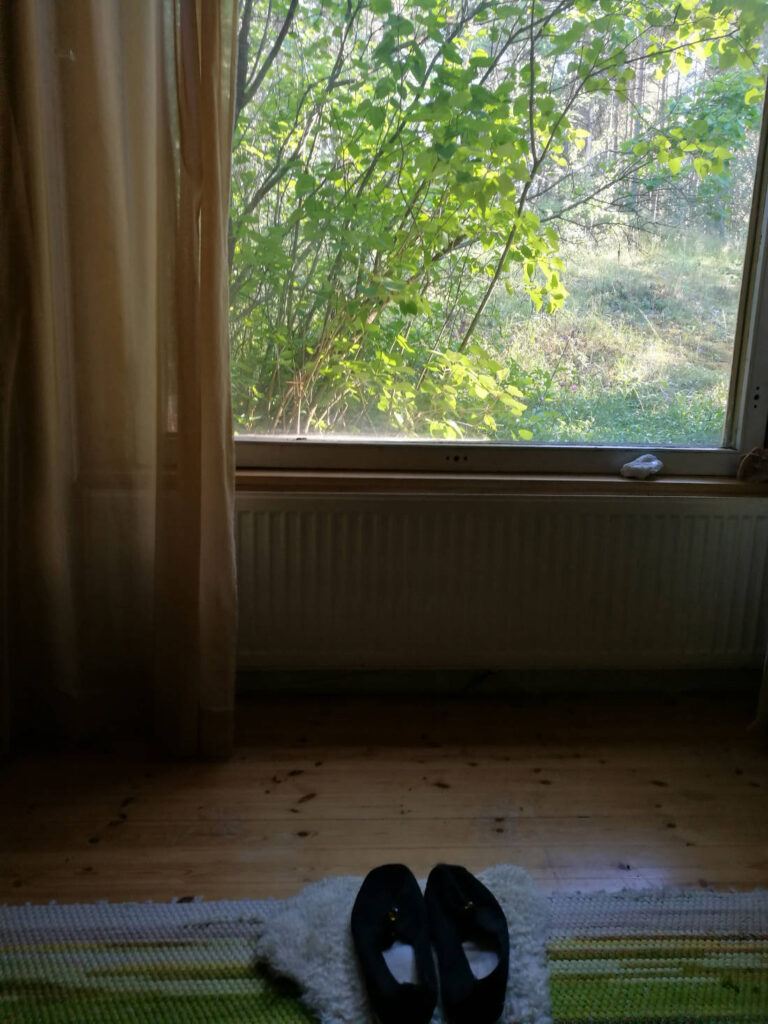 Training place of a participant in Finland. For most of the course, she and a training partner have trained in the basement, where it is cooler.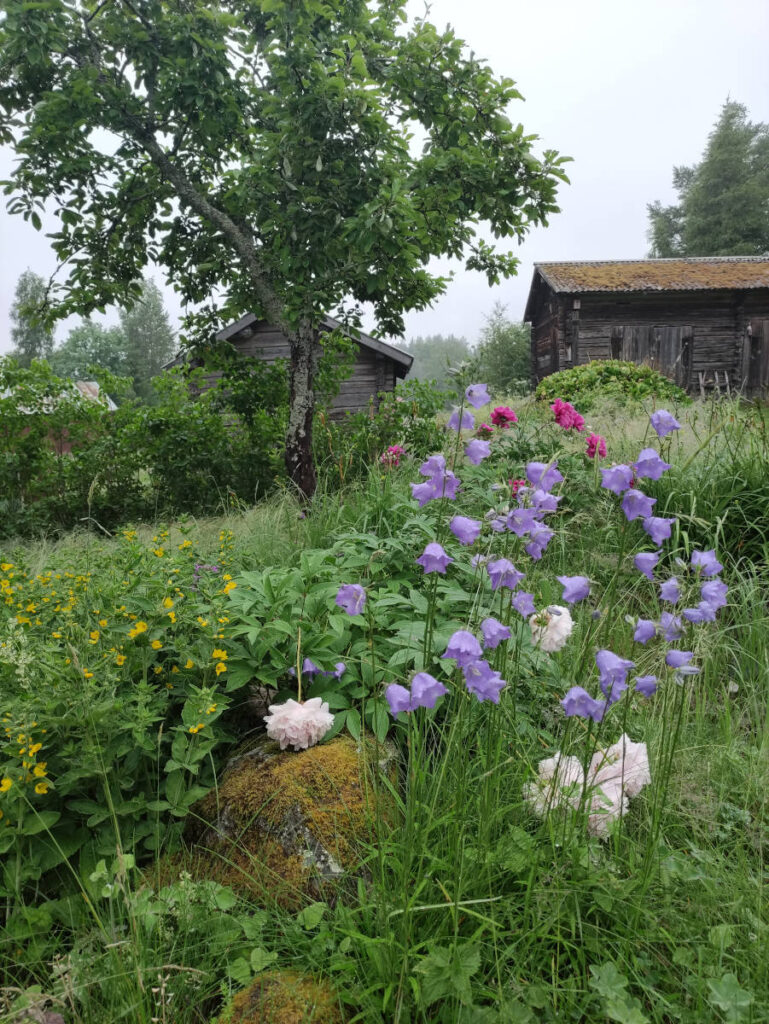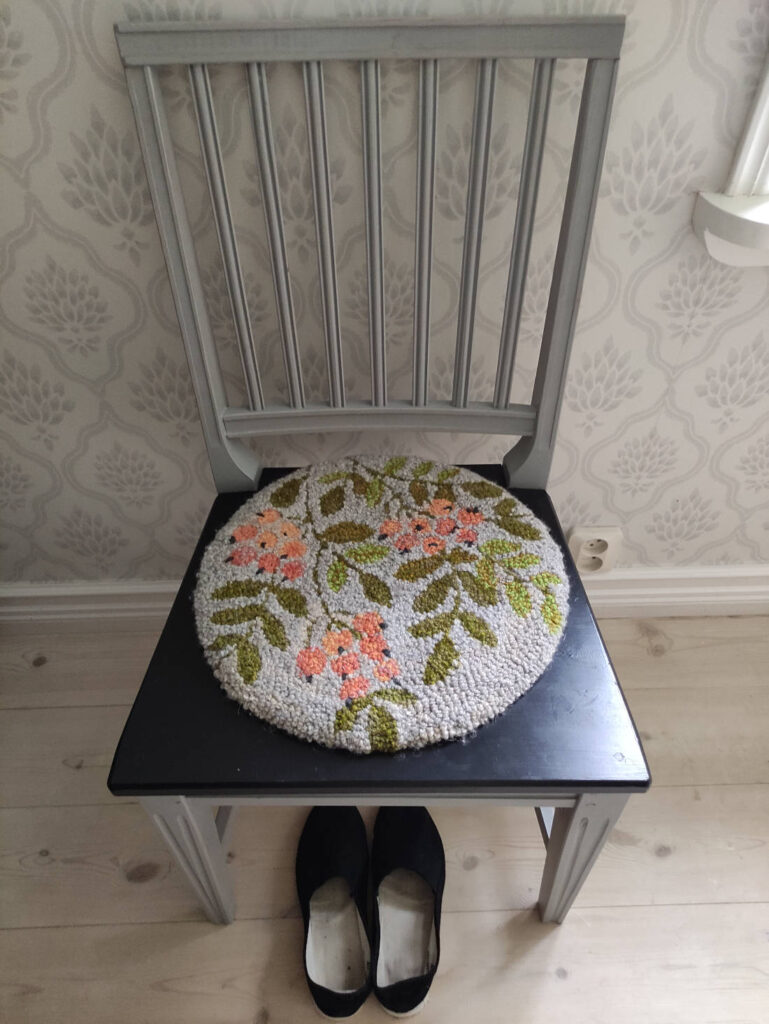 Where another participant in Hälsingland joins the course.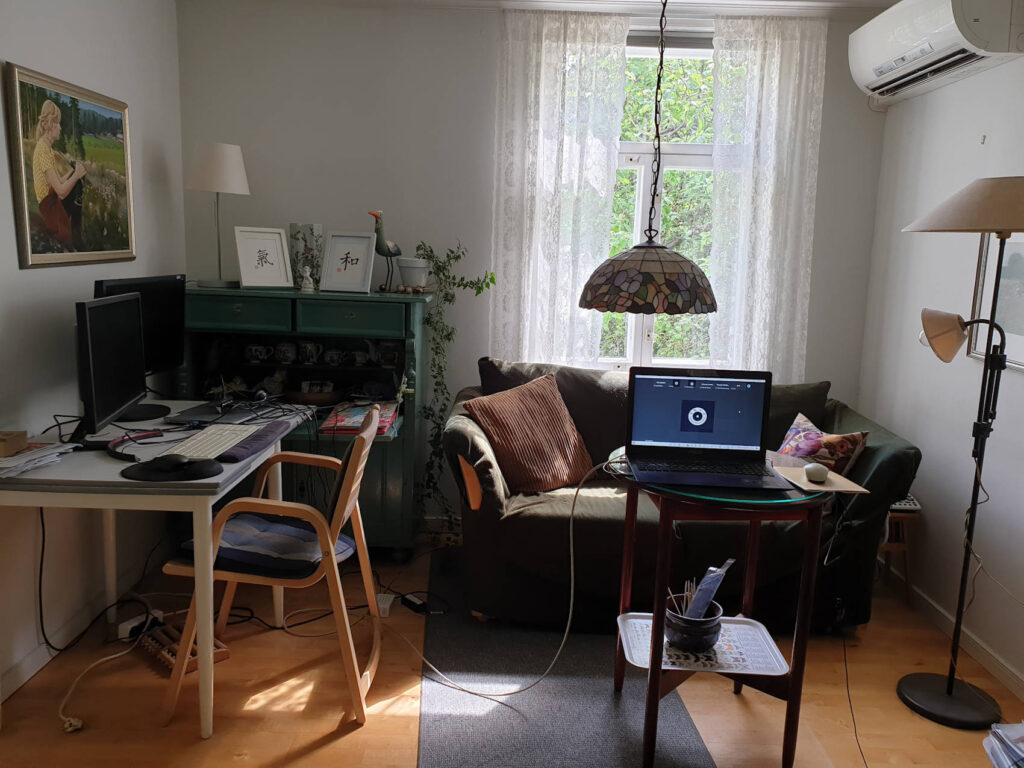 Training space in Pargas, Finland. In the other direction in the room another dog is resting, who have been there during the training.
A pause in green surroundings. Taken by another participant in Finland.
From a croft in Katrineholm, training place during the SOL course. A butterfly fluttered against the window glass in the room and became still during the qi-regulation.